Hope for Special Needs Families
Bella's House of Hope is a 501(c)(3) public charity providing support for single parents with special needs children. The organization provides a guiding light in a time of need, and brightens the path to a future of stability, empowerment and self-support.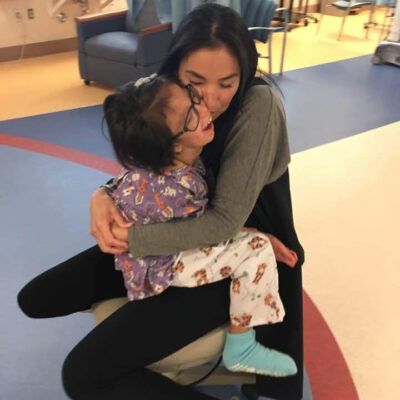 Bella's House of Hope was created by Nadia Gastelum ...
… in response to her experience as a single mom, facing a daunting future after her special needs daugher, Bella, was born.
Let's be honest, parenting is hard under best of circumstances.
"If you are single and raising a child that has special needs — whether they be medical, cognitive, neurological, behavior, sensory, or physical — the normal stress of parenting is compounded by an onslaught of additional stress, doubt, and questions. During this painful parenting journey, I was okay with being a good mom instead of seeking to be the perfect one. Making meaning out of a disability and building strength was challenging, but when integrated with a positive outlook, my purpose was discovered."
Having Bella brought new meaning to life!
"I found opportunity, hope, compassion, and gratitude for all parents out there of special needs kids. I realized
'I am not alone'
. With all the understanding, knowledge, and confidence I was gaining, I decided to start a nonprofit to help others facing the same challenges. Of course, the parenting process is a life-time journey and building a positive future for your family takes time. For that reason, Bella's House of Hope is here to guide single parents through this amazing journey"
It is always humbling to meet fellow moms and dads with special needs children and see how we can all come together during times of crisis.
"And I am especially impressed by the strength of these parents who are fighting for their children's lives. I am forever grateful for what I have learned and continue to learn from my fellow parents."
– Nadia Gastelum, founder of BHOH
One in every nine school-aged children in the US is categorized as a special needs child
children worldwide with special needs
of school-aged children are special needs(HRSA)
of households care for special needs children(NIH)
Our Values
Understanding  – commitment –  resilience –  compassion
Bella's House of Hope believes that its' organizational values set the tone for all actions we take, from our direct contact with families to our donors, business partners and employees.
Experienced and Ready to Help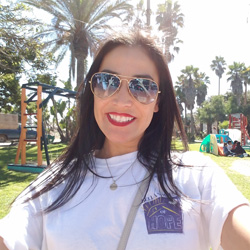 Nadia Gastelum
Nadia Gastelum was inspired by her daughter Bella to create an organization that helps parents who are often overlooked.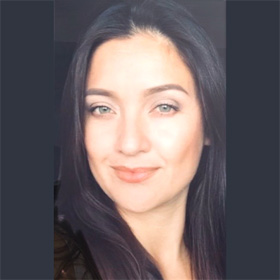 Gina Robles
Lead Family Intervention Specialist, Associate Marriage and Family Therapist

According to Gina, "We look forward to the future of Bella's House of Hope and helping our families reach their maximum potential."
Gina Robles received her Master's in Marriage Family and Child Therapy from the University of Phoenix in 2018. Gina Robles comes to BHOH with a fresh perspective and a wealth of knowledge in the areas of health and human services as well as mental health. Prior to BHOH, Gina Robles worked for Alvarado Behavioral Institute in La Mesa, CA as an IOP/OPS clinician. Gina offered mental health services to individuals suffering from both acute and chronic mental health illness. Gina's passion and commitment to meeting the needs of BHOH families precedes her.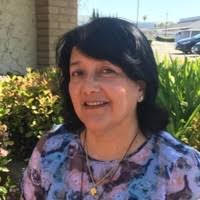 Sara Gongora, MA, CNP
Senior Manager, Nonprofit consultant
Sara has worked tirelessly alongside many nonprofits to make a positive impact by spreading awareness of their organizations' cause and helping organizations run as efficiently as possible.
As a finance professional, Sara provides nonprofits advisory consultative services in business development, management, and finance functions. Prior to joining BHOH, Sara worked for a statewide non-profit organization for over 17 years. As CFO, she oversaw the financial operations of ten regional offices and programs, including managing the development and administration of million-dollar budgets for both agency-funded and grant-funded programs and activities. She has proven expertise in driving efficiency and productivity through monitoring and evaluation of financial management systems, implementation of process improvements, contract negotiation, fund development, and information technology. She also brings valuable experience of over ten years in private sector accounting and as a small business owner. She has applied those key skills in assisting nonprofits to formulate processes and create oversight in meeting their goals and complying with industry standards.

Sara is an alumna of the University of San Diego where she obtained a Master in Nonprofit Leadership and Management. She also has earned an Associate Degree in Computer Operations, a Bachelor of Arts in Business Administration, and a Graduate Certificate in Accountancy from San Diego State University. She is a Certified Nonprofit Professional (CNP) by the Nonprofit Leadership Alliance. When not working or studying, Sara can be found spending time with her family, cheering her favorite soccer team, or traveling around the world. "I am thankful to Bella's House of Hope for allowing me to work together for the common good, transforming our shared beliefs and hopes into action."
We could not provide a safe haven for families without the support of our wonderful sponsors and donors.