Thank you to our sponsors, donors, volunteers and supporters! 
BHOH 3rd Annual Golf Tournament was a huge success! Everyone had a good time and we were honored to be featured in RANCH & COAST Magazine.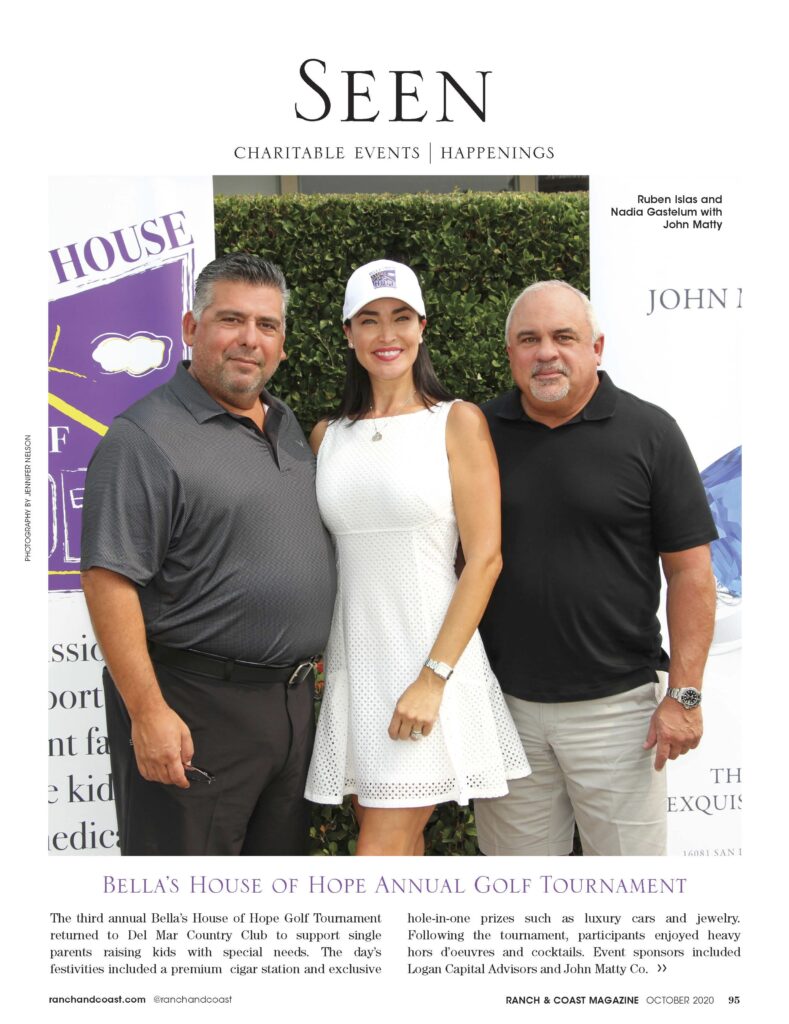 We had a wonderful time at the 3rd Annual BHOH Golf Tournament! Thanks to all of our generous donors, who helped raise money to support single parent families who have kids with medical and special needs.
We are truly grateful to all of our attendees for adhering to social distancing guidelines, and for supporting BHOH's mission during this unprecedented time of need.
We appreciate Ranch & Coast Magazine's wonderful coverage. We couldn't have done it without our event sponsors, including Logan Capital Advisors and John Matty Co!